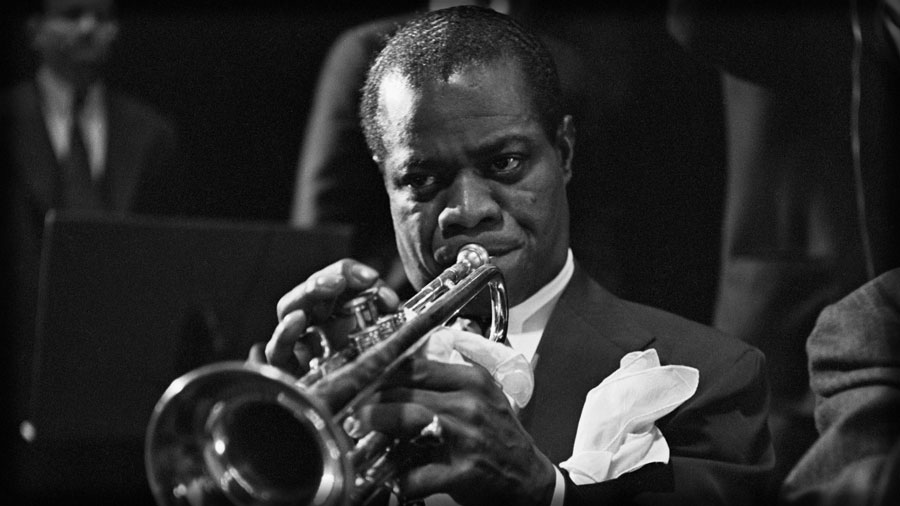 Dicen que el 28 de junio de 1928 un joven Louis Armstrong (ten√≠a entonces 26 a√Īos) entr√≥ con sus Hot Five en un estudio de grabaci√≥n de Chicago y, que cuando salieron, hab√≠an cambiado el curso de la historia de la m√ļsica. La grabaci√≥n en cuesti√≥n era "West End Blues", que pod√©is escuchar aqu√≠ debajo. La canci√≥n la hab√≠a escrito unos meses antes Joe "King" Oliver, el mentor y maestro de Armstrong en sus inicios en Nueva Orleans. Para el a√Īo 1928, el revolucionario estilo y el virtuosismo con la trompeta de Armstrong hab√≠an superado ya a su maestro y lo hab√≠an convertido en una sensaci√≥n internacional.
El pianista es Earl Hines y de la sección vocal se encarga el propio Armstrong en una de las primeras muestras grabadas del scat, ese estilo de cantar imitando el sonido de los instrumentos que posteriormente popularizaría el propio Louis.
"Sometimes the record would make me so sad, I'd cry up a storm" sol√≠a decir Billie Holiday refiri√©ndose a esta grabaci√≥n. "Other times the same damn record would make me so happy." (A veces esta grabaci√≥n me entristece tanto que llorar√≠a a mares, otras veces la misma maldita m√ļsica me hace enormemente feliz).
Si os interesa esta historia, la cuenta Wynton Marsalis en el tercer capítulo del documental de Ken Burns sobre la historia del jazz, y podéis ver el corte en el vídeo a continuación, con preciosas imágenes de la época. Que lo disfrutéis.